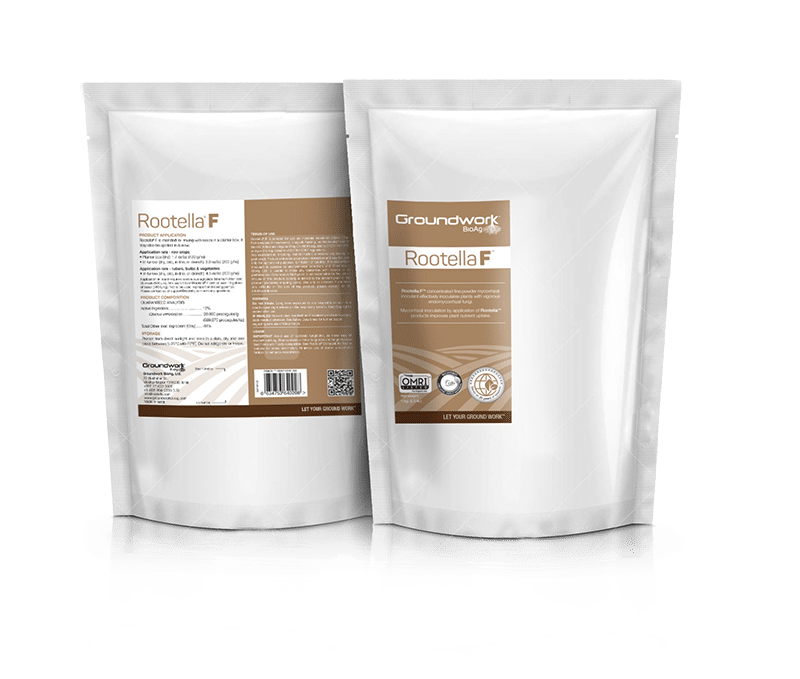 Rootella® F
Rootella® F fine powder effectively inoculates plants with highly potent endomycorrhizal fungi.
Concentration
Rootella® F inoculant delivers extremely high concentrations of endomycorrhiza: 
At least 20,800 viable propagules of glomus intraradices per gram 
Applications
Planter box treatment 
Dusting 
Seed Coating/manual seed mixing 
Application Rate
Row crops: 
Planter box (dry): 1.7 oz/ac (120 g/ha) 
Tubers, bulbs, sugar cane & bananas: 
Dusting : 4.3 oz/ac (300 g/ha) 
Beans, lentils, peanuts & Rice: 
Seed coating: 1.7 oz/ac (120 g/ha) 
Documentation
Detailed technical specifications, application instructions and safety information can be found in the following documents: 
* Rootella labels and SDS documents may vary among territories to reflect differences in species compositions, due to local regulatory requirements. 
Certifications
California Department of Food and Agriculture – Organic Input Material Program (CDFA-OIM)
Let your ground work
We look forward to connecting with you!
Get in touch